Stock up on gluten-free goodness on your next Costco run.
Double down on our Cauliflower Linguini and get a two-pack for $9.99.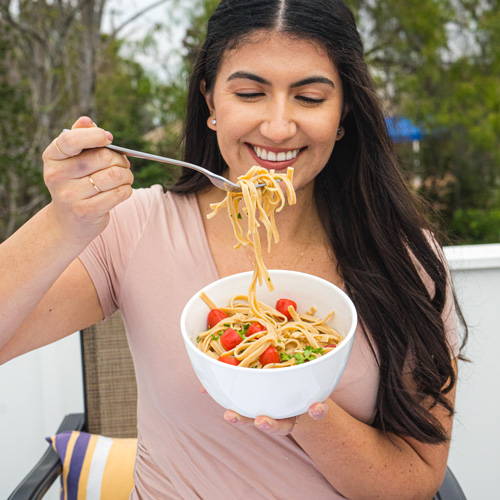 Delicious linguini with a sneaky serving of vegetables? Sign us up.
2 ½ servings of vegetables per 3-ounce serving
Cooks perfectly al dente in only 2-3 minutes
Gluten-free, grain-free, certified paleo friendly and low on the glycemic index
Cauliflower provides added nutrients like fiber, antioxidants and vitamin C
Color variation is normal. Natural cauliflower color can change from crop to crop, which is why our linguini can have different shades. We rigorously test to ensure taste and quality are never affected.
People love our pasta. See their reviews:
Looking for dinner inspo? Check out our favorite ways to enjoy Cauliflower Linguini.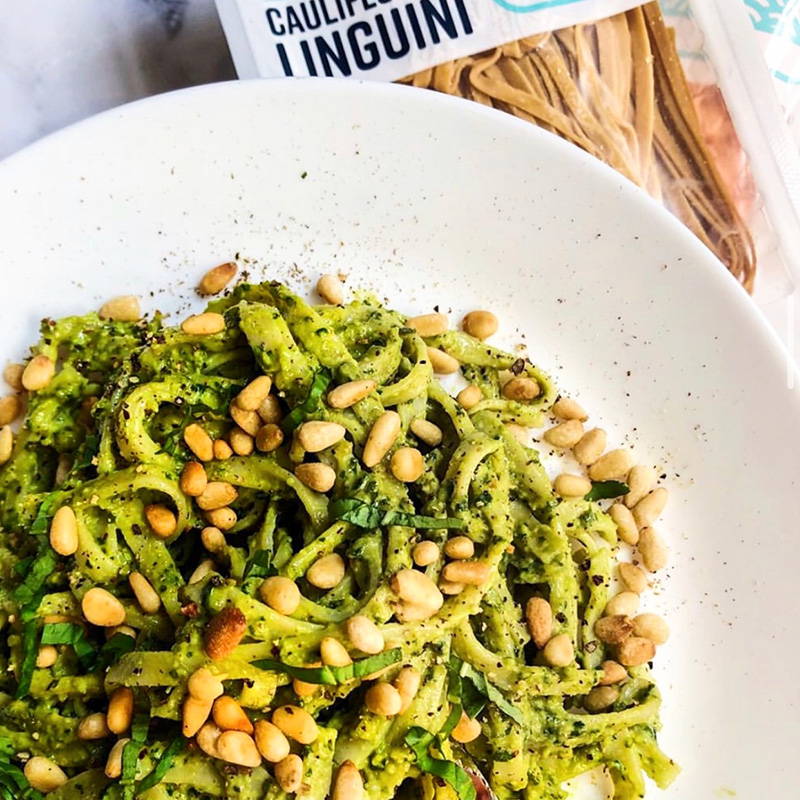 Creamy Avocado Pesto Cauliflower Linguini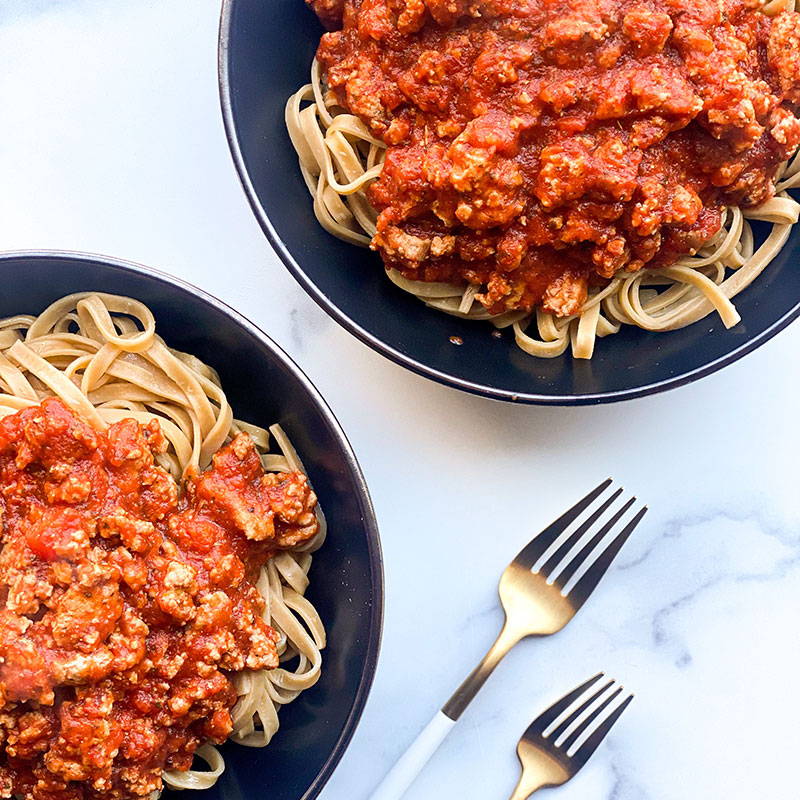 Six Ingredient Linguini Dinner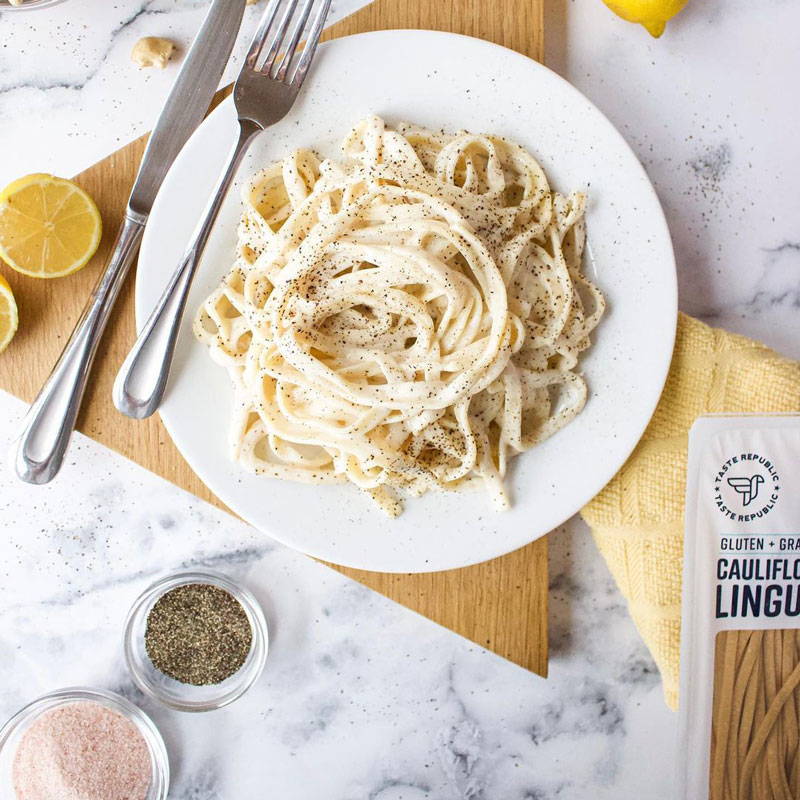 Grain-Free Creamy Alfredo Linguini
Is Cauliflower Linguini low-carb?
Taste Republic Cauliflower Linguini is comparable to traditional pasta, with 41g of net carbohydrates per serving. Our Cauliflower Linguini has the added bonus of 2 ½ servings of vegetables and 10g protein per serving.
Is Cauliflower Linguini certified gluten-free?
Yes. All Taste Republic products are manufactured in a Certified Gluten-Free facility on dedicated gluten-free equipment. Each pasta is certified gluten-free by the Gluten-Free Certification Organization (GFCO).
Where can I find this in-store at Costco?
Our Cauliflower Linguini is available in the refrigerated section.
How do I get some before it's gone?
Use our COSTCO STORE LOCATOR to find the stores carrying Taste Republic Cauliflower Linguini. Please note that this is for a limited time – so be sure and get your fresh cauliflower pasta before it sells out!
What if my local Costco doesn't carry it?
If your local Costco doesn't carry Taste Republic yet, you can help spread the word. Request in store or use their online feedback form and reference product #1380521.

Taste Republic can be found at numerous other retailers nationwide, so if you can't find it at your local Costco, check out our store locator to find a store near you that carries Taste Republic.

You can also have Taste Republic delivered right to your door. Buy 2 6-packs and get free shipping.
Will Cauliflower Linguini be available at other Costcos?
Over the next few months, you can find it at Costcos throughout the Pacific Northwest, San Francisco, Los Angeles and San Diego. Check our online store locator to see if a Costco near you has our Cauliflower Linguini.
What is the nutrition info for Cauliflower Linguini?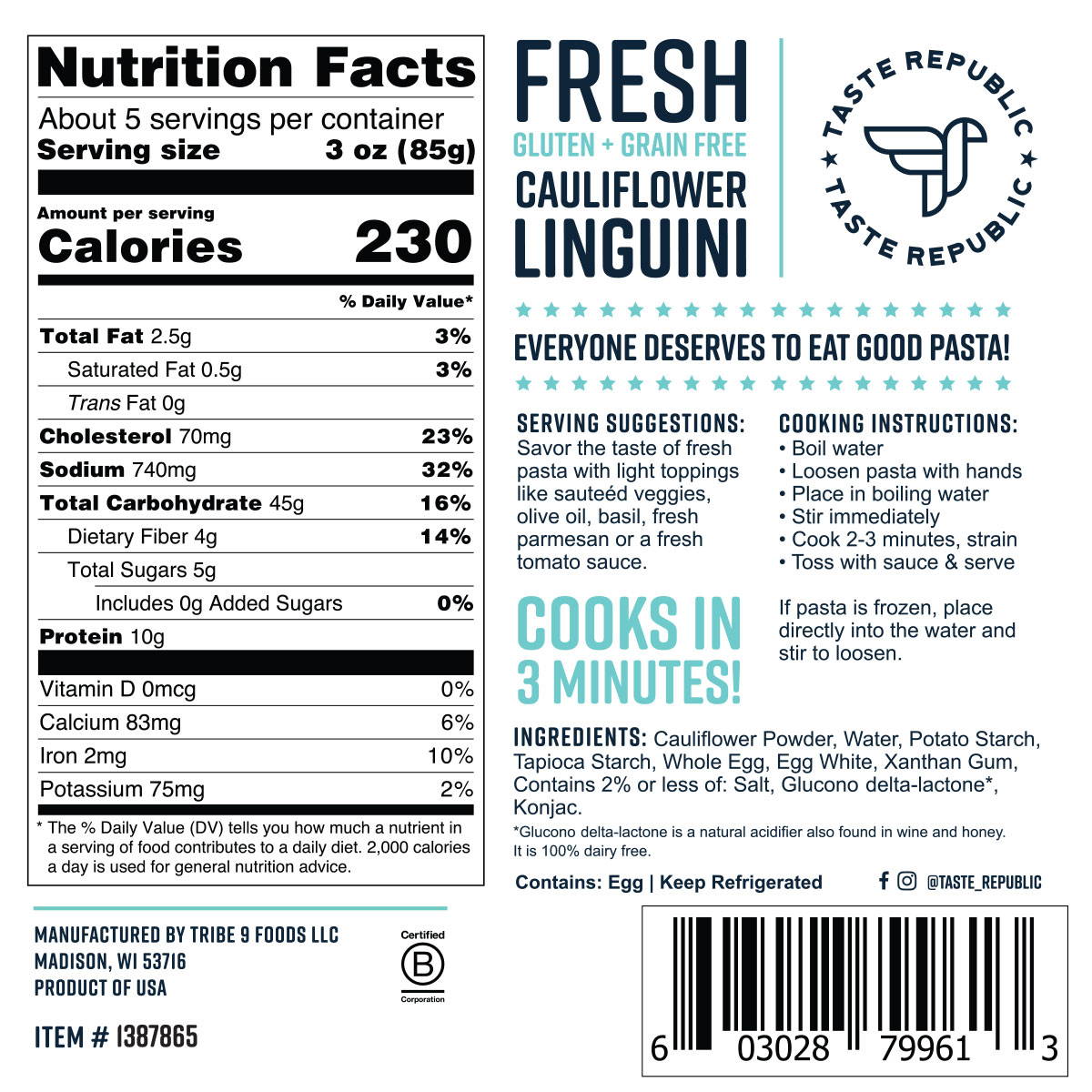 Why is your cauliflower linguini occasionally darker in color than what I've seen in the past?
Because we use all natural products, it's possible you'll see color variation from time to time in our cauliflower linguini. The reason: cauliflower's color can vary from crop to crop. We hold ourselves to the strictest standards and assure you it does NOT affect taste, texture or quality.
Cauliflower makes up nearly 20% of our cauliflower linguini, meaning you get 2.5 servings of veggies per serving of pasta. Because we don't mix our cauliflower with brown rice, the natural color of our pasta can occasionally vary from batch to batch. We have rigorous testing and food-safety procedures to ensure we only ship the freshest, best-tasting pasta.
Still not sure?
We guarantee it's great.

Try any of our gluten-free pastas and if you don't agree that the taste and texture lives up to your expectations, let us know. We'll refund your pasta. No questions asked.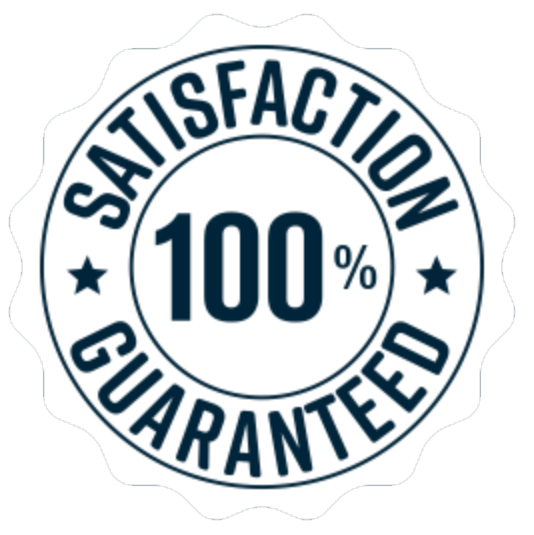 Cauliflower Linguini two-packs. Only available at Costco.
Fill up on fresh, grain-free pasta and pick up a two-pack for $9.99.