Holy tortelloni, our pastas are at Target!
Gluten-free. Award winning. Unmatched taste & texture. Packed frozen for freshness.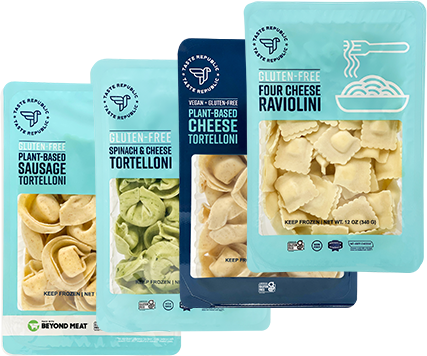 Still not sure?
We guarantee it's great.

Try any of our gluten-free pastas and if you don't agree that the taste and texture lives up to your expectations, let us know. We'll refund your pasta. No questions asked.