Oh, so savory with a pinch of sweet heat.
New Tomato & Feta Tortelloni with Hot Honey.At Target for a limited time.
Tomato and feta goodness
packed into a gluten-free pasta.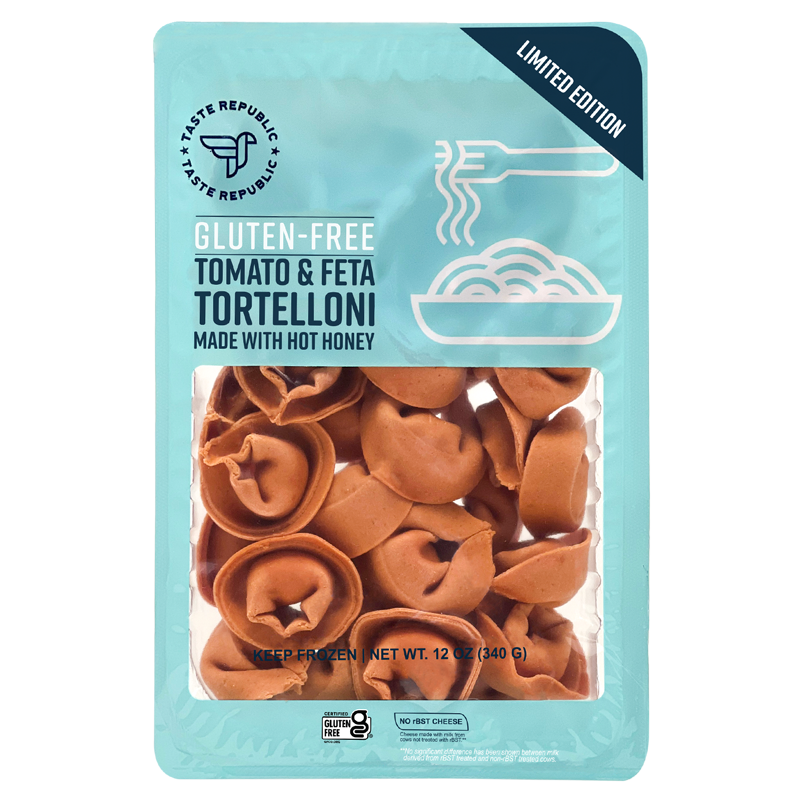 A fresh take on our popular tortelloni, Tomato & Feta Tortelloni with Hot Honey delivers fresh flavors you'll love with a hint of heat.
• Cooks al dente in 3 minutes.
• Non-GMO, certified gluten-free and vegetarian.
• 9g of protein per serving.
• Frozen to extend shelf life up to one year.
• Available in 12-ounce packs in the freezer section.
Two wonderful ways to prepare your pasta.
Sicilian Tomato & Feta Tortelloni
Creamy Lemon Pesto Tortelloni
Still not sure?
We guarantee it's great.

Try any of our gluten-free pastas and if you don't agree that the taste and texture lives up to your expectations, let us know. We'll refund your pasta. No questions asked.